An Evening of Drupal: Dine, Drink, and Drupal
Evening Schedule: Saturday, October 22nd
6:00pm - 7:30pm - BADCamp Evening Reception
Listen to some music and chat with your fellow Drupal people in the beautiful Zellerbach Auditorium. Enjoy FREE dinner and have a drink or two on BADCamp!
BADCamp Dinner Menu
Rustic, Seasonal Flatbreads
Tacos: Made to Order
Nachos, Nachos, Nachos
Flautas: The Tacos Dorados Experience
BADCamp Music
DJ Batson - www.underheadphones.com
DJ Spinnerty - www.spinnerty.com
7:30pm - 9:30pm - BADcamp Evening of Drupal Program
Matt Cheney & Jen Lampton - Welcome from BADCamp!
Danese Cooper Bill & Melinda Gates Foundation - Open Source is Best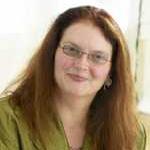 Danese Cooper loves open source and is going to chat with BADCamp about that. For six years she served as chief open source "evangelist" for Sun Microsystems before leaving to serve as senior director for open source strategies at Intel. She is currently a board observer at Mozilla and serves as a member of the Apache Software Foundation. Earlier this year she was CTO of Wikipedia.org and now serves as an Open Source Strategist for the Bill & Melinda Gates Foundation.
Jeff Robbins Lullabot - The Ascension of the Web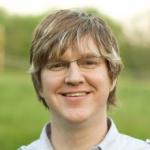 The web is changing. The way we interact with the web is changing. We're already interacting with the web in very different ways than we did just 8 years ago. Mobile devices and internet-enabled televisions are just the beginning. The web of the future may barely resemble the web of today. What might be on the horizon for web content interactions and consumption? What advantages does Drupal give us in creating these future-facing websites?
Dries Buytaert Drupal / Acquia / Mollom - A Drupal Conversation feat. Josh Koenig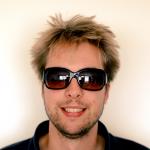 Dries Buytaert is a man of many interests. He holds a doctorate in computer science and engineering. He is a photographer. He is a husband and father. He is Belgian. However, you may know him best as the original creator and project lead for Drupal.

Join him as he chats with Josh Koenig about all things Dries and Drupal at this special evening keynote address.
9:30pm - 11:30pm - BADCamp Evening Party
Get your groove on with some of the hottests DJs in the country while enjoying even more drinks and conversation with your favorite BADCamp people.
BADCamp Music
DJ Batson - www.underheadphones.com
DJ Spinnerty - www.spinnerty.com
11:30pm - 2:00am - BADCamp After Party
Close out Saturday night strong at the Bear's Lair Pub across Zellerbach Plaza!
View
An Evening of Drupal
in a larger map
Zellerbach Hall
101 Zellerbach Hall #4800
Berkeley, CA 94720-4800
(510) 642-9988